Know Your Rights
After an accident, things are so stressful that many people just go with whatever they are advised should be done. We want you to be sure that you know your rights before you commit to any repairs with any company.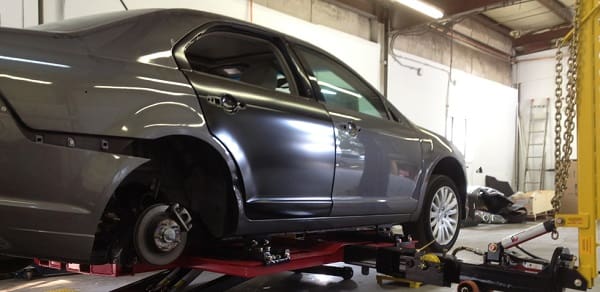 Where you meet new friends by accident
Your Rights:
You have the right to send your car to the shop of your choice.
Your car can be towed to that shop after an accident, or from impound.
Your insurance company can not tell you where to take your car.
You can have it towed when you have decided on a shop even if they say repairs have already started. It is your car – so it is your choice.
We can handle it for you!
When you choose a shop, you do not have to get more than one estimate – no matter what anyone tells you. If you have your car towed to us, we can take it from there. All you have to do is file your claim via telephone and we will do the rest.
Even if you feel pressured to do it elsewhere, get your insurance company to write your estimate at our shop so we can help you negotiate.