Testimonials
We are very proud of the work we do and are pleased that our clients have taken the time to share their positive reviews with us.
Satisfaction guaranteed!
We have been around for a long time because we have the mechanical skills to make your car look and run like new after a collision. When you want the best in service and quality workmanship, bring your vehicle or boat to Westford Collision. We will get you up and running in no time.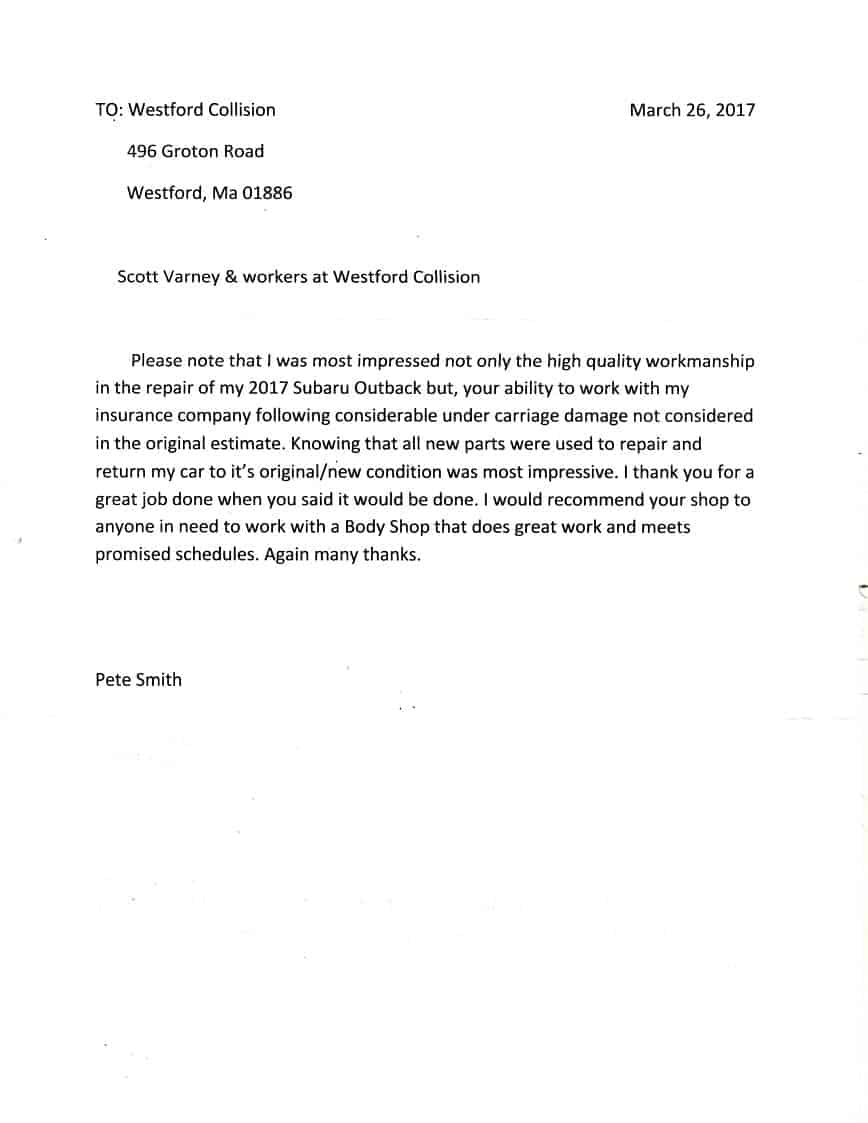 Where you meet new friends by accident
"It was a pleasure working with Scott  and the entire team at Westford Collision.  The quote which was given to me was more than fair.  The time frame was spot on and the workmanship was perfect. My car looked brand new, no one will ever know I hit my trash barrel !!!!! Thanks again Westford Collision for a job well done."
-Nancy L.
"Westford Collision did a great job on two different auto body repairs. The owner, Scott, is a straight shooter who you can tell just loves working with cars."
– Matt C.
"Scott's work is impeccable. He goes over and above what is expected of him. Scott is professional and trust-worthy. His prices are extremely reasonable and he often completes the job ahead of schedule. He is hard-working, honest and puts people immediately at ease. I highly recommend Westford Collision."
– Deb B.
Have confidence you are getting the best!
"Whether you have a small repair that you're going to pay for directly or a larger repair that is going through your insurance company, Scott and the team at Westford Collision will get your vehicle repaired quickly at a competitive price."
– Peter F.
"First time customer and was so impressed I had to write a few words as honest, hard work is sometimes hard to find."
– Mike B.
"Trust, integrity, and great service! Work was outstanding. You just know you are in good hands."
– Chris J.
"Just wanted to tell you that my Kawasaki is running terrific and I am enjoying it–thanks to you. You did a great job making it whole again. So thanks for your expertise and support and workmanship.
You da man!"
– Steve Carlton