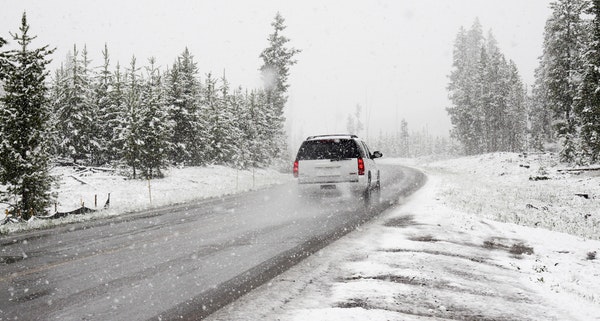 Winter is now well and truly in full swing, and that means that we're swapping our more relaxed summer driving style, for a strategic and safe snow-navigating style. In Westford, Chelmsford, Groton, Acton, Carlise, and surrounding areas in MA, it's all the more important to stay safe when out driving. Snow can cover the roads at any given time – catching the uneducated and unaware driver by surprise.
Therefore, there's no time like the present to brush up on winter driving tips. By knowing how to drive in all weather, you're reducing the risk of your vehicle ending up on a tow truck, on its way to an auto body collision repair center in Westford, or further afield. Here are some excellent tips below.
Use quality tires
Here in Westford, our roads are well made and built for excessive traffic. However, once snow covers the ground, those quality roads are no longer what's keeping the rubber on the road – it's pure skill and the quality of those four pieces of rubber. Your tires need to be in excellent condition to navigate the snow and ice. Inadequate tread and one wrong move can be all it takes to have you phoning for auto collision repairs in Westford. Use quality brands you know and trust, ensure they are properly inflated, and always check the tread level.
Accelerate and decelerate slowly
The fastest way to end up with your vehicle needing to be repaired at an auto body shop in Westford, MA, is by failing to accelerate and decelerate slowly. While the summer roads can see you less strategic with your gas pedal, the icy and snowy roads can paint an entirely different scenario. Therefore, during the winter months, you need to start braking well ahead with less force and give the pedal minimal gas as you take off.
Keep an eye on your fluids
As you take to the open roads in MA over the festive season, your mind can often be on the destination ahead, rather than the journey itself. However, before you set off, it's a good idea to check all fluid levels, including your gas. Top up your anti-freeze, your window washer fluid, and ensure your gas tank is at least half full.
Avoid cruise control
If you're looking to avoid making a pit stop at an auto-detailing or auto body collision store on your holiday travels, it's helpful to avoid cruise control. While this vehicle function is paving the way for more comfortable driving, it's not suitable for use on wet, icy, snowy, or sandy roads.
Wear your seatbelt
It's common sense, but always ensure you and your loved ones wear their seatbelts. As you well know, safety belts save lives, and they're also part of the airbag sequence. If you fail to buckle up, your airbag may not go off.
Westford Collision is an independent auto body shop that specializes in handling collision repair. You can trust us to handle all aspects of the process. Our primary goal is to serve our customers, and we can even help with insurance claims and everything else that comes with this. We'll contact the insurance company, arrange a car rental and complete the auto repair for you.
Rest assured, only qualified technicians in Westford, MA, will work on the job to ensure the best results in collision and auto body repair. With the skills of our team and the array of tools available to them, Westford Collision will surely earn a place as your first-choice auto body shop!